Worthington, Ohio Roofing and Siding
Maximize Your Property's Potential with MaxForce Roofing and Siding in Worthington, Ohio. Zip code: 43085 and 43229.
Roof Repair in Worthington, OH
Welcome to MaxForce Roofing and Siding, your trusted roofing experts serving Worthington, Ohio! As the go-to roofing company in the area, we take immense pride in delivering top-notch roofing solutions for both residential and commercial properties.
With a team of skilled professionals, we offer a comprehensive range of roofing services, from repairs to complete roof replacements. Our commitment to using premium materials and state-of-the-art techniques ensures that your roof not only stands strong but also looks stunning.
At MaxForce Roofing and Siding, we prioritize customer satisfaction above all. We work closely with you, understanding your unique needs and preferences, to provide transparent advice on the best roofing solutions for your property. Fully licensed and insured, your property is in safe hands with us.
Why Choose MaxForce Roofing and Siding for Your Roofing Needs in Worthington, OH?
Extensive Roofing Services: Our wide range of roofing services caters to all your needs, ensuring your roof is in top condition. Whether you need a quick repair or a complete overhaul, we've got you covered for all roof repair in Worthington, OH.

Superior Quality Materials: We use only the finest materials and techniques, guaranteeing a durable and long-lasting roof. Rest assured, your roof repair in Worthington, OH, will stand strong against the elements for years to come.

Licensed and Insured: Our team is fully licensed and insured, offering peace of mind during the roofing process. You can trust that our experienced roofers in Worthington, OH, will handle your project with utmost professionalism and care.

Client-Centric Approach: Your needs are our priority, and we provide honest advice to find the best roofing solution for you. Our personalized approach ensures that your specific requirements are met with precision and excellence.

Trusted Roofers in Worthington: With our exceptional reputation in Worthington, we've successfully completed numerous roof repair projects in Worthington, OH, earning the trust of our valued clients.
Don't let roofing issues stress you out. Contact MaxForce Roofing and Siding today for a free estimate, and let's get your roofing project started right away. Your roof deserves the best, and with MaxForce Roofing and Siding, that's exactly what you'll get!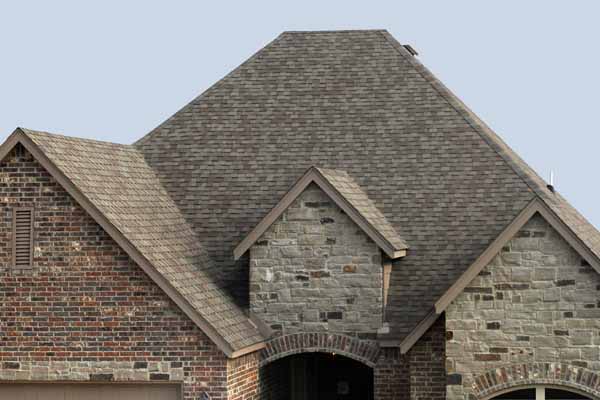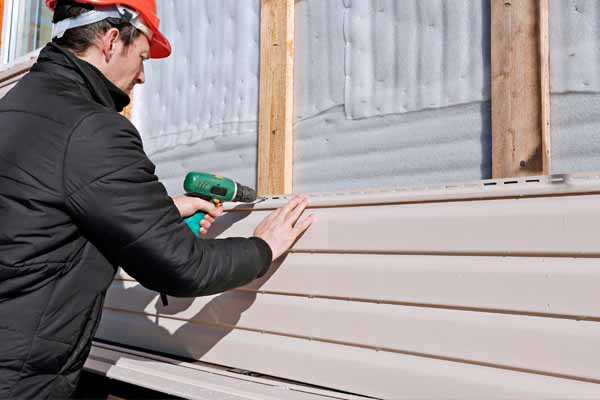 House Siding in Worthington, Ohio
Are you tired of seeing your outdated or damaged siding when you pull into your driveway? Is your home's energy bill through the roof? Look no further than MaxForce Roofing! Our team of experts offers top-quality siding options that fit your specific needs and budget.
We offer a variety of materials, including vinyl, wood, and fiber cement. Our siding comes in a variety of styles and colors to make your home stand out on the block! Our products are not only long-lasting but also provide superior protection against Worthington's harsh weather conditions.
Not only does our siding look great, but it will also increase your home's energy efficiency. Say goodbye to sky-high energy bills and hello to a comfortable home year-round!
At MaxForce Roofing, we pride ourselves on providing exceptional service and top-quality workmanship to all of our customers. Our team of experts will work closely with you to ensure that your new siding meets your specific needs and exceeds your expectations.
Upgrade your home's exterior with the best siding options on the market! Don't wait any longer to schedule your free consultation with MaxForce Roofing today!
Gutter Damage Repair in Worthington, OH
Are your gutters on the fritz? Worried about water damage wreaking havoc on your property? No need to fret! MaxForce Roofing and Siding has got you covered.
Our top-notch gutter repair services in Worthington, OH, are second to none. We know the importance of a well-functioning gutter system, and we're here to make sure yours is up to par. Our team of seasoned professionals has the know-how and skill to handle any gutter repair job - big or small.
We take pride in our commitment to using only the best materials and equipment available. Our gutters are built to last, and we stand behind our workmanship with a satisfaction guarantee. You can trust us to get the job done right - the first time.
At MaxForce Roofing and Siding, we understand the value of prompt and reliable service. That's why we make it our mission to exceed our customers' expectations with every job we undertake. Whether you need gutter repair services for your home or business, we've got you covered.
Say goodbye to gutter woes and hello to peace of mind. Contact MaxForce Roofing and Siding today to schedule your gutter repair service in Worthington, OH. With competitive pricing and a commitment to quality, you won't be disappointed!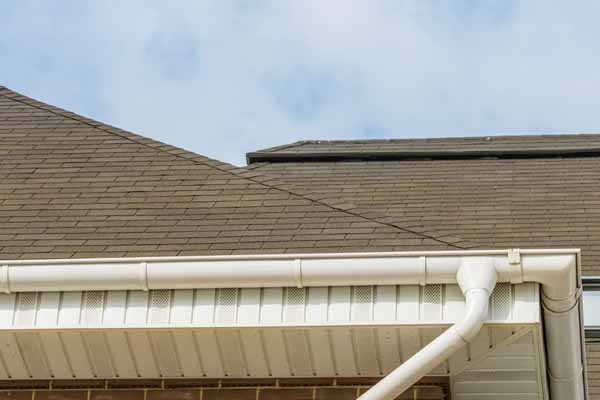 Do You Have Storm Damage in Worthington, Ohio?
We will work with your insurance company and get your storm damage repaired!
How Does MaxForce Roofing and Siding stand out from the rest?
Expertise You Can Trust: Our team at MaxForce Roofing and Siding brings a wealth of expertise in storm damage repair. Count on us for skillful assessment, precise repairs, and reliable solutions.

Swift and Responsive Service: We understand the urgency of storm damage repair. MaxForce is committed to providing swift and responsive services to minimize further damage and restore your property promptly.

Comprehensive Inspection: Our professionals conduct thorough inspections to identify all storm-related damage. From roofing to siding, we leave no stone unturned, ensuring a comprehensive repair plan.

Quality Materials and Craftsmanship: MaxForce utilizes top-quality materials and employs skilled craftsmanship in every repair project. Rest assured that our solutions are built to withstand future storms, providing lasting protection for your property.

Insurance Assistance: Dealing with insurance claims can be daunting. MaxForce Roofing and Siding offers assistance in navigating the insurance process, ensuring that you receive fair compensation for storm-related damages.

Transparent Communication: We believe in transparent communication throughout the repair process. MaxForce keeps you informed at every step, from the initial assessment to the completion of repairs, providing peace of mind and clarity.

Proven Track Record: With a proven track record of successful storm damage repairs, MaxForce Roofing and Siding has gained the trust of homeowners in delivering effective solutions and quality workmanship.

Customer Satisfaction Guarantee: MaxForce stands behind the quality of our storm damage repairs. Your satisfaction is our priority, and we strive to exceed your expectations in every aspect of the repair process.
Choose MaxForce Roofing and Siding for your storm damage repair needs and experience the difference of a dedicated team, quality solutions, and a commitment to restoring and protecting your property.
Customer Testimonials
Find out what our customers are saying about our roofing, siding and gutter repair services. in Worthington, Ohio.
Roof Repair, Gutters and Siding in Worthington, Ohio
Average rating: 0 reviews